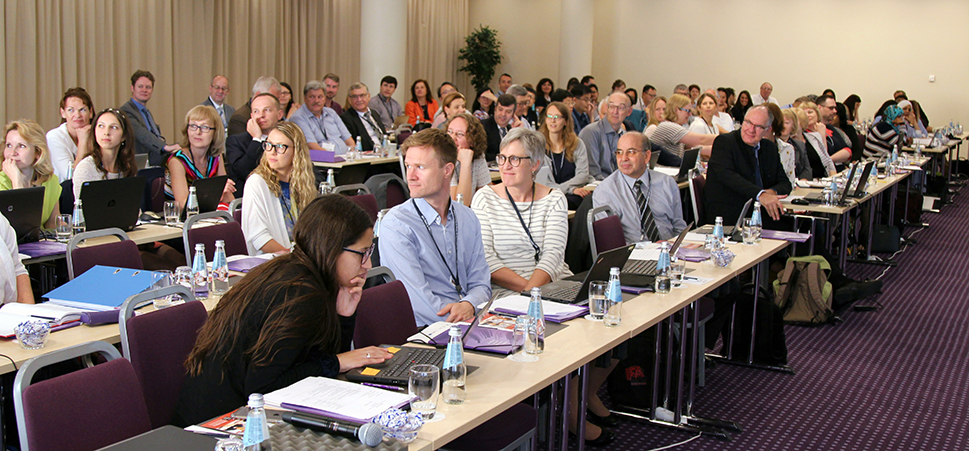 PIRLS 2016 countries reviewed exhibits and draft international reports at the 8th National Research Coordinators Meeting in Riga, Latvia, in late June.
Līga Lejiņa, State Secretary of Latvia's Ministry of Education and Science, addressed the meeting as it opened. "PIRLS results are essential ... by developing reading competencies, we develop society from its earliest steps," she said.
Read our Spotlight feature on Latvia »
TIMSS & PIRLS International Study Center thanks our generous hosts at the University of Latvia.